Posted March 3, 2023
We are hiring!
AAT Qualified Accountant/ Accounts Semi-Senior
A rare chance to join a growing independent firm of Chartered Accountants, based in North Leeds. This friendly, family run firm was established in 1989 and is now into its second generation. The firm has a successful track record of providing opportunities for learning and developing home grown talent from entry level up.
We are now seeking an AAT Accountant or nearly qualified accountant who is looking to progress their career in practice.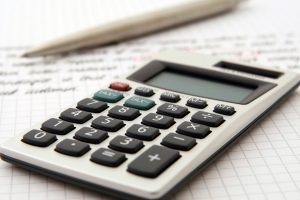 You will have the opportunity to work on a diverse client base, ranging from sole traders through to multi-million pound turnover companies across a range of sectors.
You will be undertaking accounts preparation and tax work for limited companies and sole traders under the supervision of the client managers.  You should be a confident communicator, because part of your role will involve providing software training to clients and dealing with clients' queries. You will also have the opportunity to provide training and mentoring support to our 4 accounts trainees. This position is perfect for someone looking for more autonomy and independence in their decision making, with the eventual aim of progressing to manager.
The successful candidate must have experience of using Sage and Xero and be willing to embrace new ideas and technology, a knowledge of IRIS is desirable. You should be AAT qualified with at least 3 years' experience working in practice.
Key responsibilities include:
Preparation of statutory and management accounts
Preparation of corporation tax returns
Preparation of personal tax returns
Bookkeeping
Preparation and submission of VAT Returns
Providing accounting support and advice to clients
Managing and reviewing the work of more junior team members
Building and maintaining client relationships
Remaining up to date with changes in legislation and technology
The firm offers an attractive salary, excellent career prospects and pension. The office is walking distance from the station, and is within a short walk of Horsforth town centre. The working hours are 9am to 5.15pm Monday to Friday.
To apply send your CV and covering letter to [email protected] 
SERVICES
LATEST NEWS
6th April – Start of the Tax Year The tax year runs from 6th April to 5th April the following year,…
On 15 March 2023, Jeremy Hunt announced his Spring Budget 2023, coined as the "budget for growth", the latest budget aims…
AAT Qualified Accountant/ Accounts Semi-Senior A rare chance to join a growing independent firm of Chartered Accountants, based in North Leeds.…
CATEGORIES