Payroll and PAYE
Processing payroll is becoming increasingly onerous.  Since the introduction of real time information, employers have been required to report on or before every single pay date.
Whitesides act as a one stop shop for payroll services in Leeds, ensuring our clients are always compliant with the latest changes in payroll and pension legislation.
Ensuring you pay your staff the right amount at the right time can be stressful for all businesses, our CIPP qualified payroll manager is on hand to ensure that this stress is taken away leaving you more time to focus on running your business.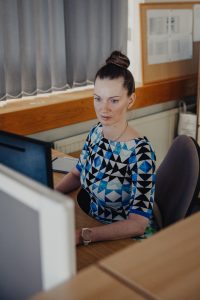 Why not let our qualified payroll manager process your payroll and deal with all your pension and auto-enrolement requirements.  We offer a completely confidential and cost-effective service which includes:
Processing starters and leavers;
Processing the payroll;
Provision of electronic or paper payslips;
Calculating taxable benefits and producing P11Ds;
Calculating student loans and salary sacrifice deductions;
Submitting Real Time Information to HMRC;
Producing P60s;
Processing pension contributions;
Submitting information to pension providers;
SMP, SPP, SSP and SAP;
Attachment of earnings; and
Dealing with employee and HMRC queries on your behalf.
Prices are based on the number of employees and frequency of pay.
For further details on payroll and PAYE, please contact us.
SERVICES
LATEST NEWS
6th April – Start of the Tax Year The tax year runs from 6th April to 5th April the following year,…
On 15 March 2023, Jeremy Hunt announced his Spring Budget 2023, coined as the "budget for growth", the latest budget aims…
AAT Qualified Accountant/ Accounts Semi-Senior A rare chance to join a growing independent firm of Chartered Accountants, based in North Leeds.…