Posted February 17, 2023
Why Good Budgeting Creates a More Profitable Business
What is Business Budgeting?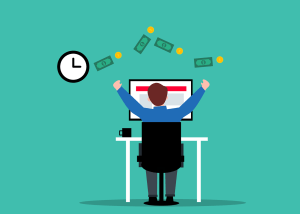 A budget is a plan of your business' spending based on its income and expenses. It helps you to set your financial goals, you can compare your actual performance against the budget to measure your performance. A good budget will summarise your income and spending to predict your profit and help you to make better decisions to help your company grow.
A budget can be prepared over a weekly, monthly or annual time period. There are lots of software available to guide you, but it is possible to use an excel spreadsheet.
Why Your Business Needs a Budget!
Are you trying to obtain finance for your business, deciding on whether to hire a new member of staff or expand your business? Having an effective budget can help you with all these decisions and more.
A business budget will help you to determine your start-up costs (if you are a new business), operating costs, break-even point, estimate your turnover and expenses over a particular time period and should drive all your business decisions. A budget should help you:
Measure your performance
Manage your cashflow and profitability
Allocate your resources
Improve decisions
Help identify risks
Help you plan for the future
Different Types of Budgets
Every business will have different requirements for budgets and therefore want to keep track of different things. Below are 4 different types of budgets that you could use in your small business:
Operating Budget
An operating budget is the details of all the income and expenses your business expects to receive and incur, it shows the funds that your business needs to run efficiently.
An operating budget is generally a combination of a few budgets and will generally include, sales, cost of sales, general admin expenses and overheads.
Cashflow
One of the biggest budgets is a cashflow forecast, it shows you cash inflows and outflows and gives you a prediction of the money in your business at any one point in time.
Your cashflow will help you make important financial decisions, prevent overspending and identify periods where you may experience a shortage of cash.
Financial Budget
Your financial budget will help you understand your short and long-term needs, it is set out like a balance sheet and will summarise your assets and liabilities.
Sales Budget
A sales budget ensures you know how much you are going to sell in any given period, it allows you to make sure you have enough stock to fulfil orders and keep up with the demand for your business.
How Do You Know Your Budget is Any Good?
A good budget should be easy to read, give a clear picture of the company's performance and flexible enough to cope with sudden changes in your business. It also shouldn't take weeks to prepare and update otherwise you won't use it! Most businesses prepare their budgets on an annual basis and arrange them by months or quarters but you should do what works for you.
Where to get the Figures for your Business' Budget
Estimate sales – you can use your previous years sales to help you, industry average, look at your work pipeline or use your sales team targets.
Estimates of costs of sales – these costs are generally a proportion of your sales, if you have direct staff costs you should look at your staff salaries and how many staff you employ to estimate the direct labour.
Fixed costs – these generally don't change year on year and will include, rent, rates, insurance, accounting services, bank fees, software and IT.
One off costs – these might include training for the team, moving costs, new furniture or equipment.
Useful Budgeting Tips
Don't underestimate costs, inflation is currently over 10% (Feb 2023), ensure you have factored in some price rises to your costs!
Pay attention to when your sales happen to ensure they are in the correct months on your forecast if your sales are cyclical.
Review your budget regularly
Ensure that you include your own salary, and it is the market rate for that role – don't underpay yourself!
Don't focus on making your forecast perfect and not see the bigger picture, make sure you have at budget for at least 12 months and ideally 2-3 years.
SERVICES
LATEST NEWS
6th April – Start of the Tax Year The tax year runs from 6th April to 5th April the following year,…
On 15 March 2023, Jeremy Hunt announced his Spring Budget 2023, coined as the "budget for growth", the latest budget aims…
AAT Qualified Accountant/ Accounts Semi-Senior A rare chance to join a growing independent firm of Chartered Accountants, based in North Leeds.…
CATEGORIES