Posted May 22, 2017
Bradford City go to Wembley
Office Manager Adam travels to London!
It's not every day that accountants from Bradford travel to London, but as Bradford City made it to the League 1 play-off final after beating Fleetwood Town in the semi-finals I made the trip down with my wife (Stacey), her uncle (Adrian), her god son (William) and Joel our friend from Switzerland. We left Bradford at 07:30 for the 3/4 hour journey and William who is 7 and has hollow legs managed to eat 2 sandwiches, 2 packets of crisps, 2 cheese and onion rolls and a handful of cocktail sausages all before 10:15, not an easy task!
With the prospect of playing championship football next year I'm sure the club have a team of experienced accountants and bookkeepers but if not we're always here to help at Whitesides all they need do is call (0113 2582437).
It has been a largely successful season for Bradford, winning 20 games, drawing 19 but only losing 7 including being unbeaten at home all season! Not to knock the team's performance as they have performed brilliant all year, but we did draw too many games (6 more than any other team in the playoffs) and winning those games would have resulted in automatic promotion, but then this blog wouldn't be nearly as interesting!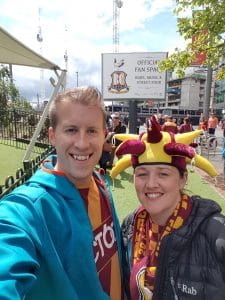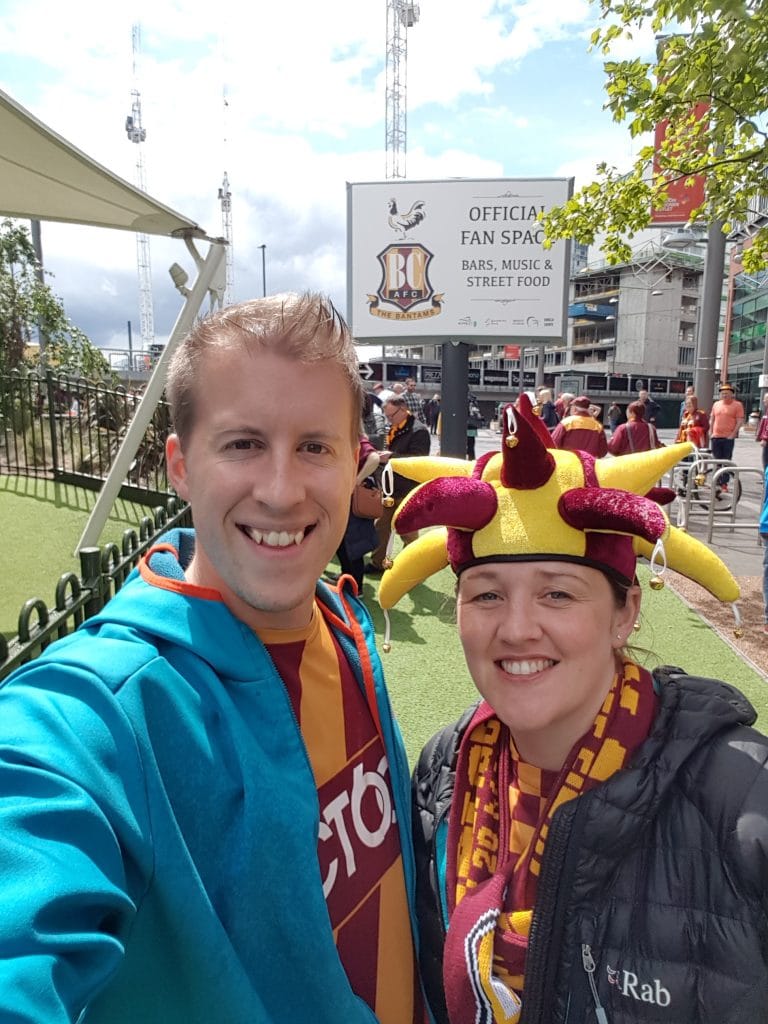 Just over 53,000 fans were in attendance, with both sets of fans trying to out sing the others, I may be biased but I think the Bradford had the better voice, we've got Cullen, Joshua Cullen…….
During the first half Bradford showed some real promise, with a Billy Clarke chance after a break saved well by the goalkeeper, but Clarke really should have done better and put City in front. Possession was dominated by Bradford 60/40 and really more should have been done to capitalise on it.
After the break the second half brought about a better performance from Millwall but they created very few chances and city failed to make anything of their first half performance. A moment of unite at the 56th minute when both sets of fans shared a minutes applause in remembrance of the 56 lives that were sadly lost in the Bradford City fire in 1985, respectfully acknowledged by Millwall. Missed chances from the heads of McArdle and Meredith proved costly as Steve Morrison scored in the 85th minute putting the game beyond Bradford for the second year running in the playoffs.
All in all, it was great experience to Wembley atmosphere created by the two sides and it was a real shame that the result wasn't in our favour, there's always next year!
SERVICES
LATEST NEWS
6th April – Start of the Tax Year The tax year runs from 6th April to 5th April the following year,…
On 15 March 2023, Jeremy Hunt announced his Spring Budget 2023, coined as the "budget for growth", the latest budget aims…
AAT Qualified Accountant/ Accounts Semi-Senior A rare chance to join a growing independent firm of Chartered Accountants, based in North Leeds.…
CATEGORIES