Posted July 9, 2020
We are Proud to be a Family Business
Like two thirds of UK businesses, Whitesides Chartered Accountants is a family business, which Joanne founded in Leeds over 30 years ago. In 2015 when a new accountant was needed, she was lucky to find that Sarah, her daughter, fitted the bill perfectly. Now, with the firm about to be passed on to the second generation, we can reflect upon how families can work together harmoniously, and sometimes how the family dynamic in business can be a challenge!
Working in a family business can be a fantastic experience
If it goes well it can bring you closer together as a family and create a great environment for your staff.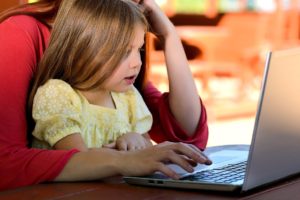 Here are some of our tips.
Keep work talk at work – it sounds simple, but don't talk about work at home, keep it in the office. Nobody wants to talk about tax returns over Sunday dinner, least of all Dad.
Limit 'home chat' – similar to point one, but everyone in the office doesn't always need to know about Auntie Mabel's dodgy knee, or that after a couple of sherries Grandma and Grandad had a punch up on the front lawn!
Be honest – you need to make sure that you are always honest with each other, it is very easy to not say what you think to avoid hurting feels, but as the saying goes – honesty is the best policy.
Don't have favourites – if like our team, you have family and non-family employees you need to make sure that you treat all of them equally.
Communication – clear communication is the key.
And to finish, some advice that has been engrained in me from my own Mother (and is a quote from a fridge magnet I bought her):
"Mum knows best, because I'm your Mother, that's why"
Here's some more important advice from one of our previous blogs to help you manage your time and make your family business run more smoothly – https://whitesidesca.com/go-home-time/
SERVICES
LATEST NEWS
6th April – Start of the Tax Year The tax year runs from 6th April to 5th April the following year,…
On 15 March 2023, Jeremy Hunt announced his Spring Budget 2023, coined as the "budget for growth", the latest budget aims…
AAT Qualified Accountant/ Accounts Semi-Senior A rare chance to join a growing independent firm of Chartered Accountants, based in North Leeds.…
CATEGORIES